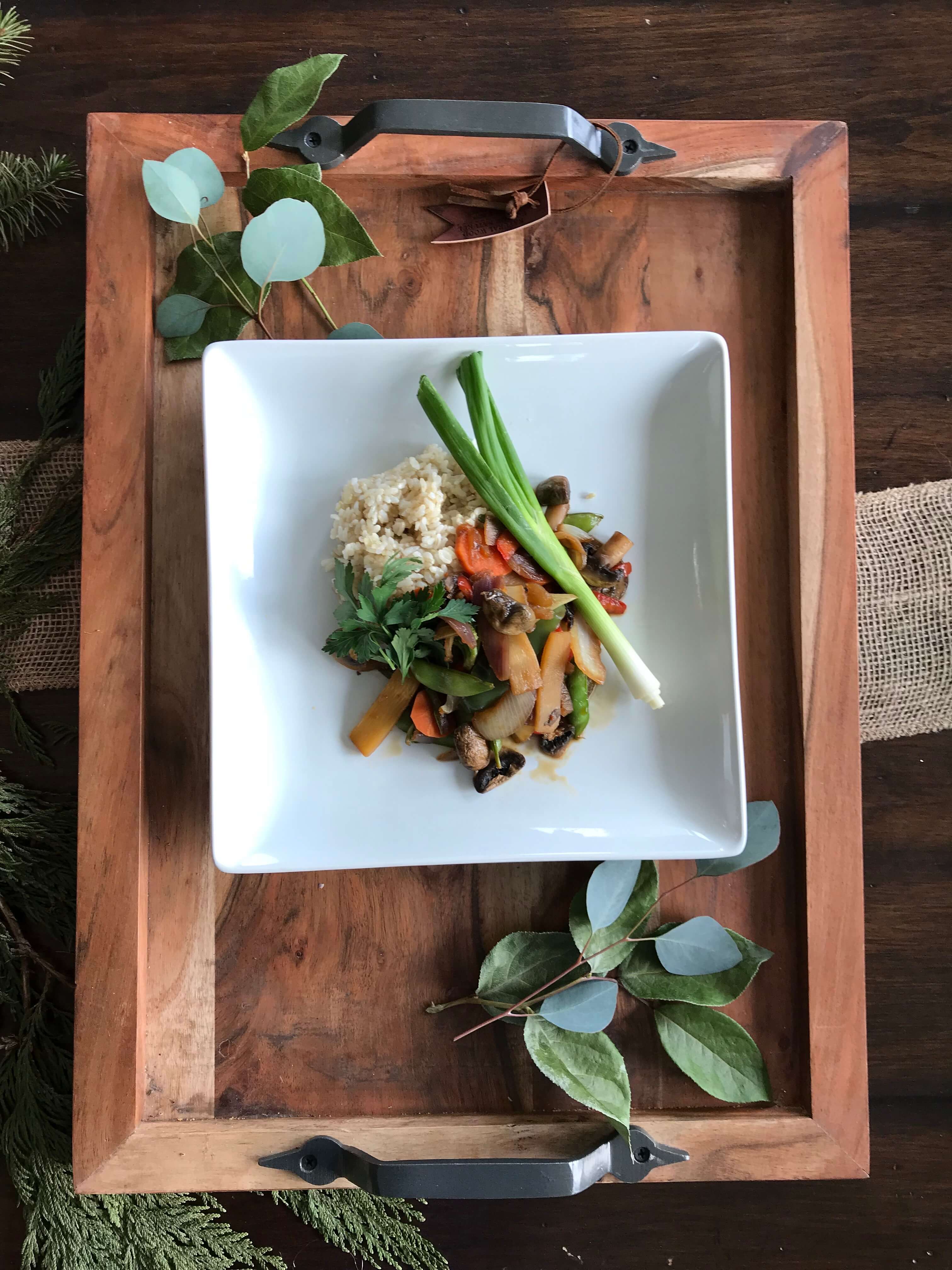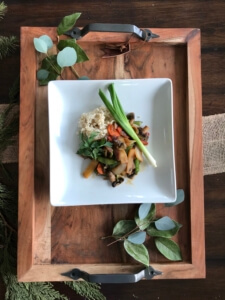 Cook your favorite vegetables in a hot skillet in 1/4 cup water, 1/4 cup of liquid aminos (which tastes like soy sauce) and 2 Tbs of Yoshida's marinade and cooking sauce, for approximately 6-8 minutes.
Stir fry vegetables: You can buy these vegetables pre-packaged (to save time) or buy them individually (to save money.)
Approximately ½ cup carrots, handful of snap peas, 5 florets of broccoli, a ½ cup of mushrooms, 5 bamboo shoots, ½ cup yellow onion, ½ red bell pepper, and 1 tsp garlic.
Serve over 1/2 cup cooked brown rice. (Trader Joe's makes frozen rice bags that cook in 4 minutes. It is $4 for 4 bags, and is my favorite easy option).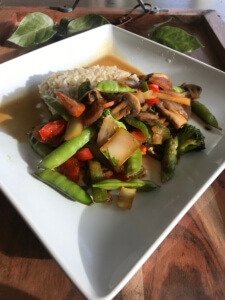 Review:
When I get the chance, I like to buy the fresh Asian vegetable mix from Trader Joe's to simplify this process, and save time! Fun fact- I don't like the mini corn, so I always pick those out. This is an extremely inexpensive meal. It costs less than $2 per serving, and is a lot of food for a great value.