Exercise with me, in your home, without any shame or embarrassment!
My name is Monique Middlekauff and I am a Dr. of Exercise Physiology.
I love to teach adults how to be fit and healthy!
Let me help guide you as you work on strength, mobility, stability, core support, and improving your energy!
It is okay if you have previous injuries or if you have not exercised in a while.
We will take it easy, using a moderate pace, and gradually improve your fitness.
Your effort, energy, and time matter! I designed this program to be easy to follow along!
I believe in you and I know that you care for your health just like I do.
I'm here for you and I can't wait to see what we will do together!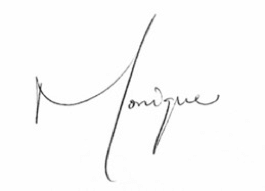 ACCESS TO AMAZING CONTENT
You will get instant access to the electronic Instruction Manual. This will give you extra information and background so you know why we do the things that we do!
We do this electronically to keep your cost low
VIDEOS
You will get instant access to 10 specific Videos so you can follow along with me! Getting a list of exercises is good, but it is even better to have a video to exercise with me!
It is portable and available wherever you have internet access!
ONLINE COMMUNITY
You will get instant access to our Online Community through Facebook to other adults who are working on the same fitness goals!
Having accountability is important to help us stay on track. Our community is amazing, welcoming, and loving without any judgement!
It's easy to get busy and forget to take time for yourself. Dr. Middlekauff helps me stay focused because she reminds me to get moving in the right way. She helps me stay motivated when I don't feel like it. I don't really like to cook so I used to grab whatever was close and easy, and because of that I was overweight, weak, and fairly grumpy. I don't feel that way anymore. I thought it was going to be really hard, but she has made such a difference in the way I feel.
I had absolutely no desire to exercise. None at all. This bouncy, fun little lady completely changed my mind about movement. It feels so silly to say this, but I feel like I got my life back because of her. I lost my vision for the future. Monique constantly talked to me about the importance of setting goals. I got my confidence back because I saw that I really could do it. Feeling stronger physically also made me feel mentally stronger. If Monique is doing it, I want to do it too.
I worked with Monique two days after my cancer diagnosis. I knew I needed to make significant changes but I really didn't know where to start. She gave me all the tools I needed. She stayed with me through chemo and radiation and I feel even better than before. I'm so thankful that I found her. I still hate doing calf raises, but I can tell you that there is no person that I'd rather do them with.
Monique saved me. I've lost 76lbs and my cholesterol went way down. My heart is so much stronger. I really believe that she saved my life. I always knew that I could walk for exercise, but I never knew which exercises to do to increase my strength and flexibility. My legs are so much stronger and my balance has drastically improved. I just feel better.
Monique is incredibly smart and inspiring! She was my favorite professor at the University of Utah because of her passion and energy for exercise science. Her teaching style includes easy to understand examples and she welcomes questions and discussions. She genuinely loves her field and cares about those around her and I think that it SO important! As her student, I felt comfortable asking questions on anything exercise science related; physiology, kinesiology, anatomy, or training, because she is so easy to talk to and so eager to help you learn
Dr. Monique is my go-to source for health information. This girls knows her stuff! Her passion, enthusiasm, and kindness have made such a difference in my life. I never feel judged, and I love this project because it's hard to me to get around and I needed a way to exercise in my home."
Exercising with Monique is the first time that I haven't dreaded exercise. It's a miracle