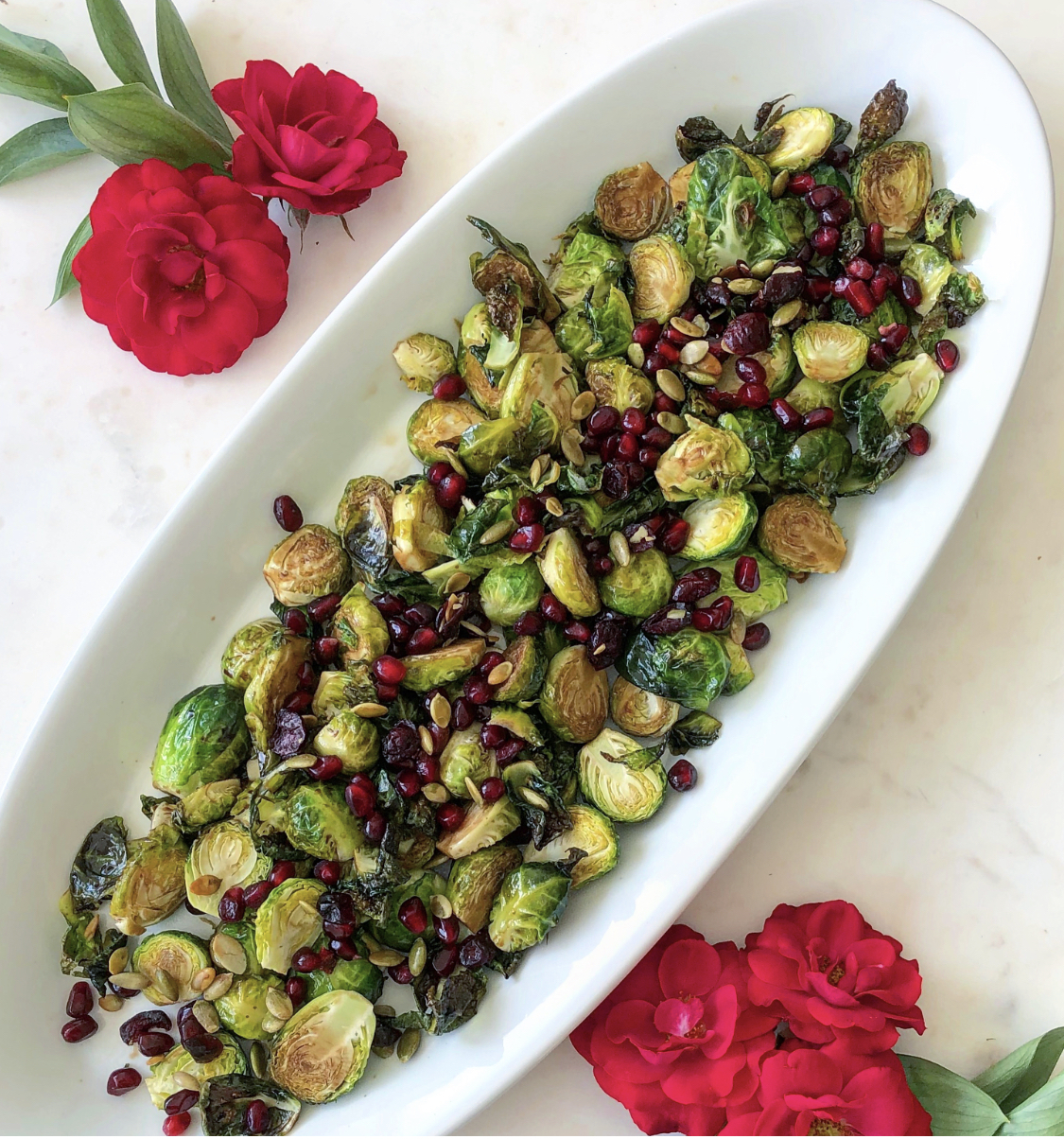 Roasted Brussels Sprouts with Pomegranate Seeds & Pepitas
Steamed and bland Brussels sprouts are nearly inedible… but balsamic roasted Brussels sprouts topped with fresh pomegranate seeds and pepitas are knock-your-socks-off good!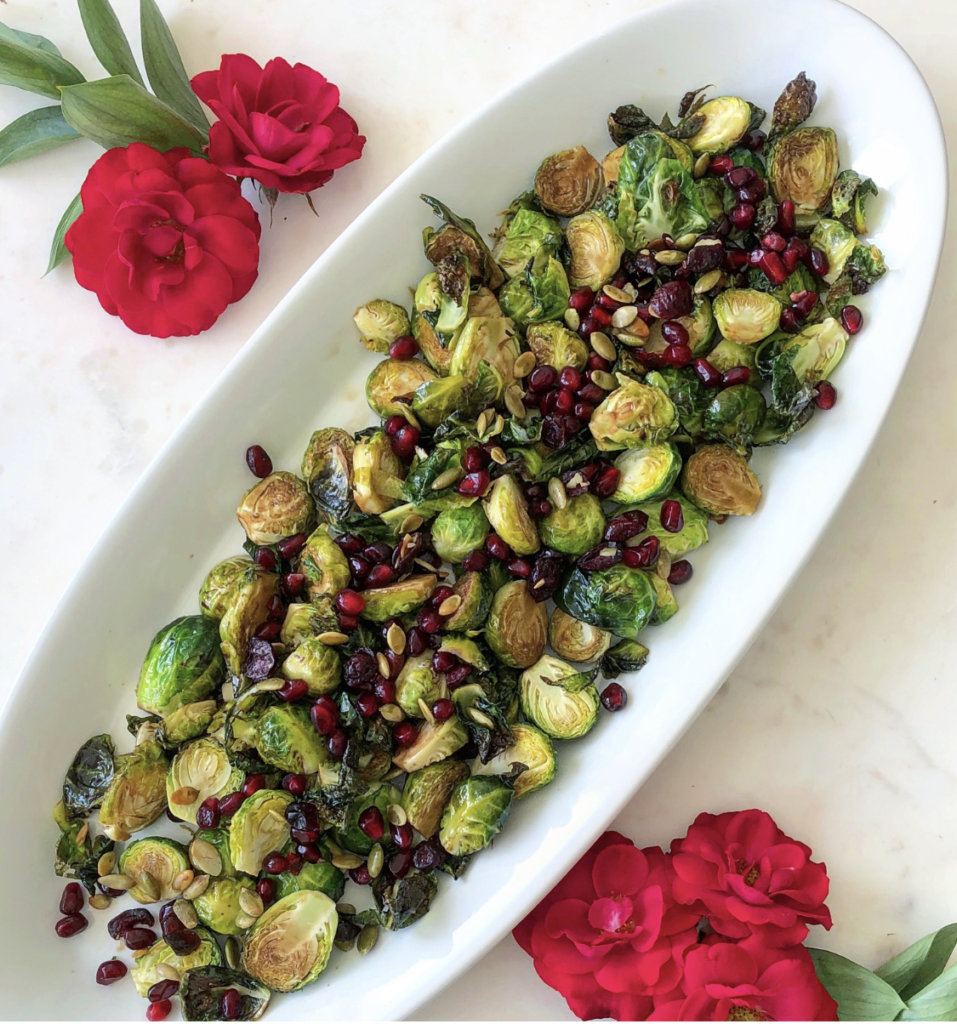 The pomegranate seeds add a little unexpected burst of flavor (and it makes it feel fancy without actually doing much work.)
Ingredients
1 ½ pounds of Brussels sprouts, cleaned and cut in half
3 tablespoons olive oil
2 tablespoons balsamic vinegar
Mix together and roast at 425 degrees for 15-20 minutes 
Top with Kosher salt to taste, ¼ cup pepitas, 3 tablespoons of pomegranate seeds (or as many as your heart desires)

Serve and enjoy!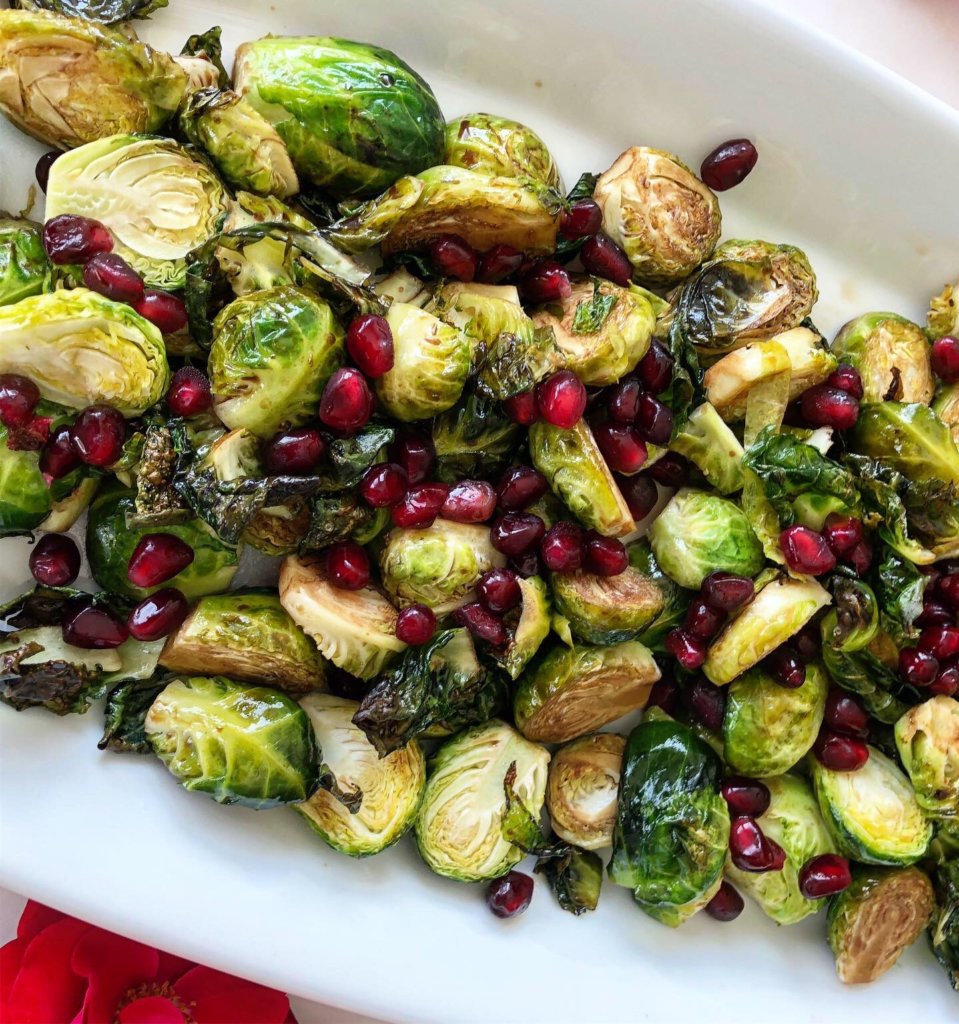 Side note just for fun. I legitimately had to look up if it was spelled "Brussels sprouts" or "brussel sprouts"… I learned something new! Did you know it was named after the location? I sure didn't!