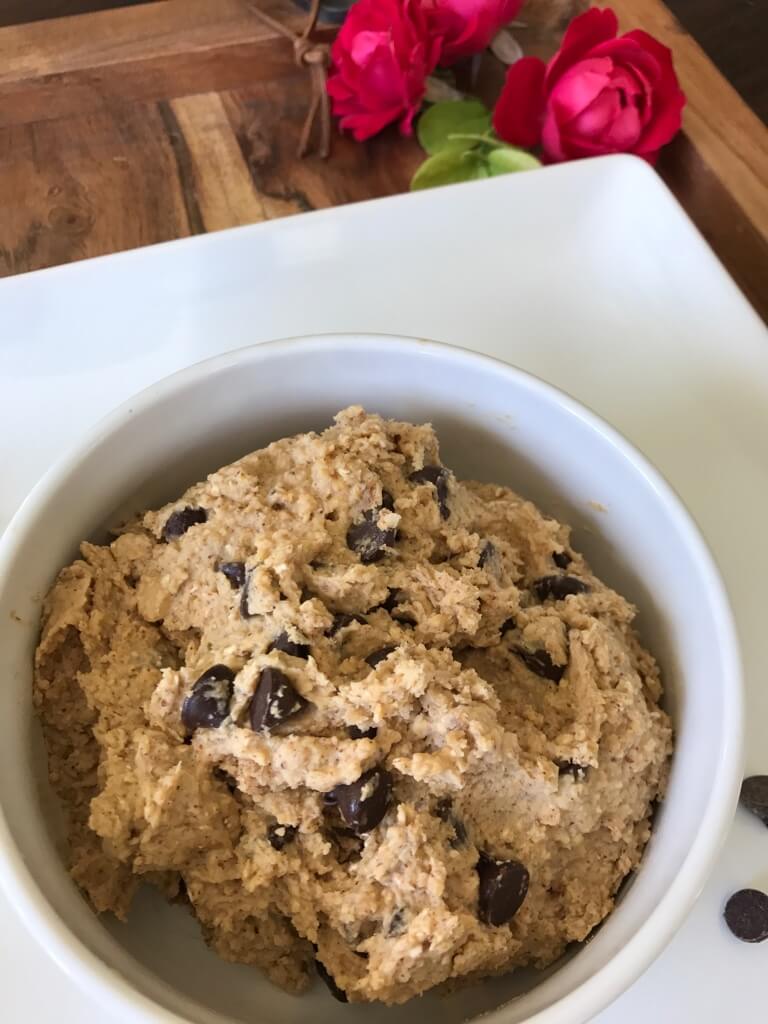 Plant based cookie dough!  This is good! Chickpeas (garbanzo beans) serve as the base of this amazing treat!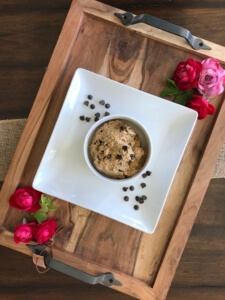 I loved eating the cookie dough batter when I was little- my mom is an amazing cook and would let me taste the dough before it went in the oven!
This is an amazing Salmonella-free option, that includes chickpeas, almond butter, vanilla, almond milk, oat flour, and chocolate chips!
Try this. It is SO good!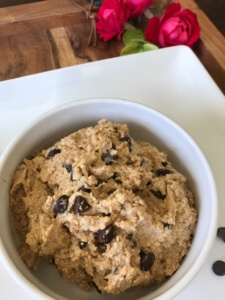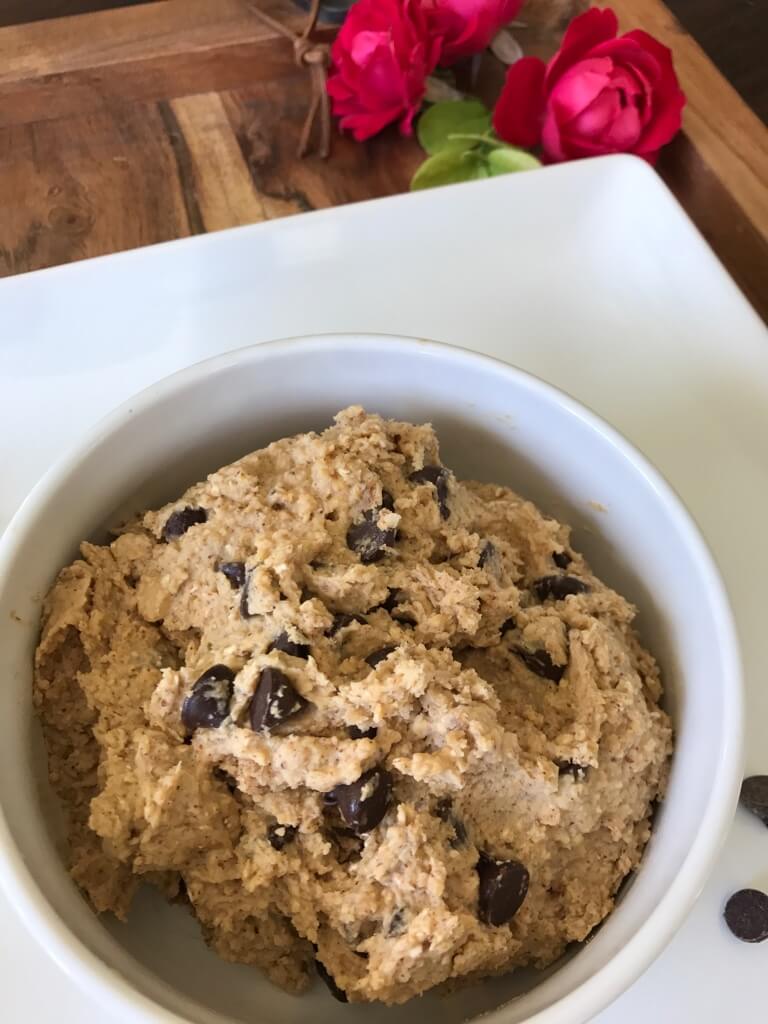 15 oz can of chickpeas
1/4 cup almond butter
1 Tsp vanilla
A splash of almond milk to help it blend into a smooth consistency
1 TBS maple syrup
2 TBS oat flour
Chocolate chips to taste!