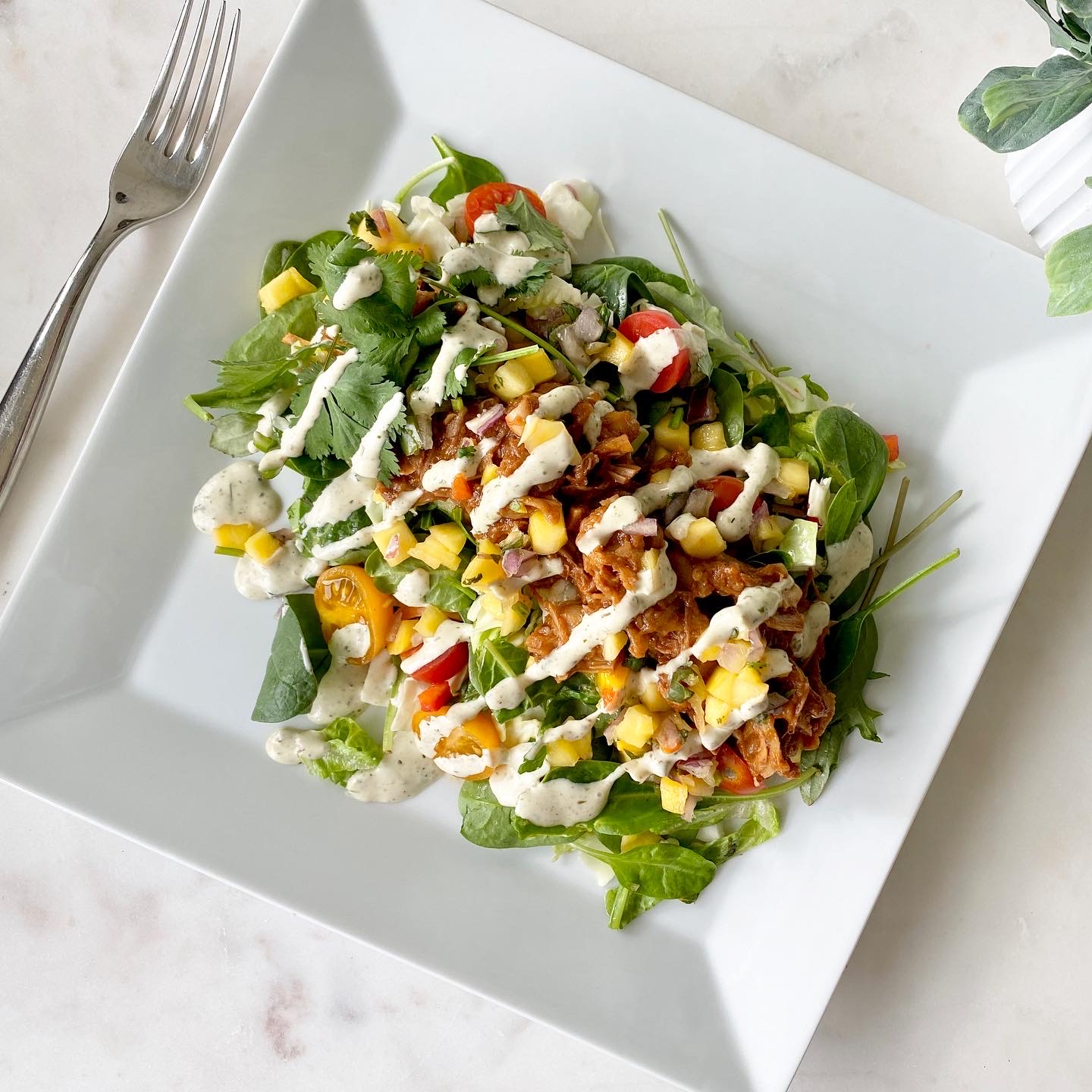 Here is a Little Twist on a Southwest Salad
I'm really trying to eat more veggies and especially more leafy greens. While almost all Americans meet our protein requirements, more than half of us (68%) aren't eating enough vegetables. This salad is fresh, bright, and packed with flavor. Jackfruit is a great substitute for meat because the texture is similar and the flavor is fantastic. You can make your own, but I like to buy it in a package already cooked.
Ingredients
4 Cups of Spring mix
4 TBS of Mango salsa
10 Cherry Tomatoes
3 TBS Chopped cilantro (totally up to you if you like it)
2 TBS Primal kitchen ranch salad dressing made with avocado oil
1 Package of BBQ jackfruit from the The Jackfruit Co. Heat in the pouch for 60 seconds for a warm topping.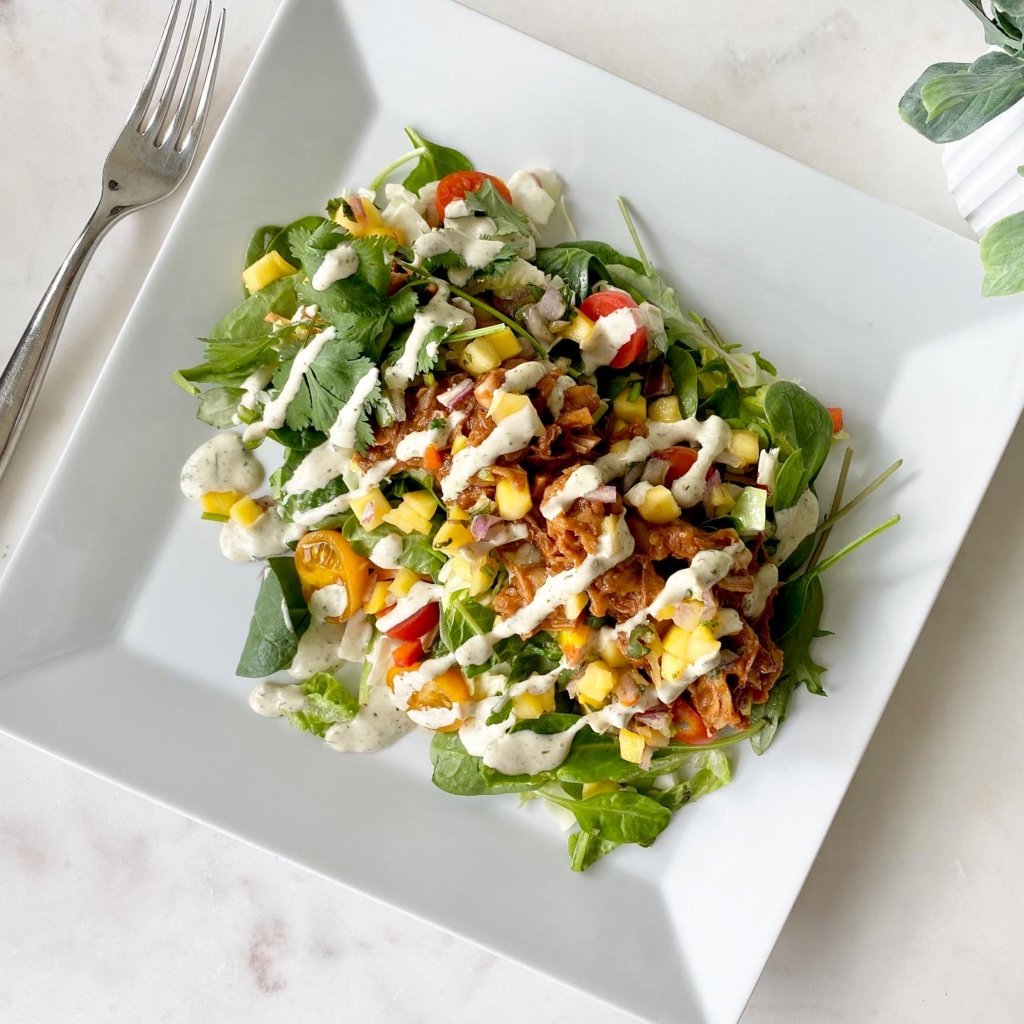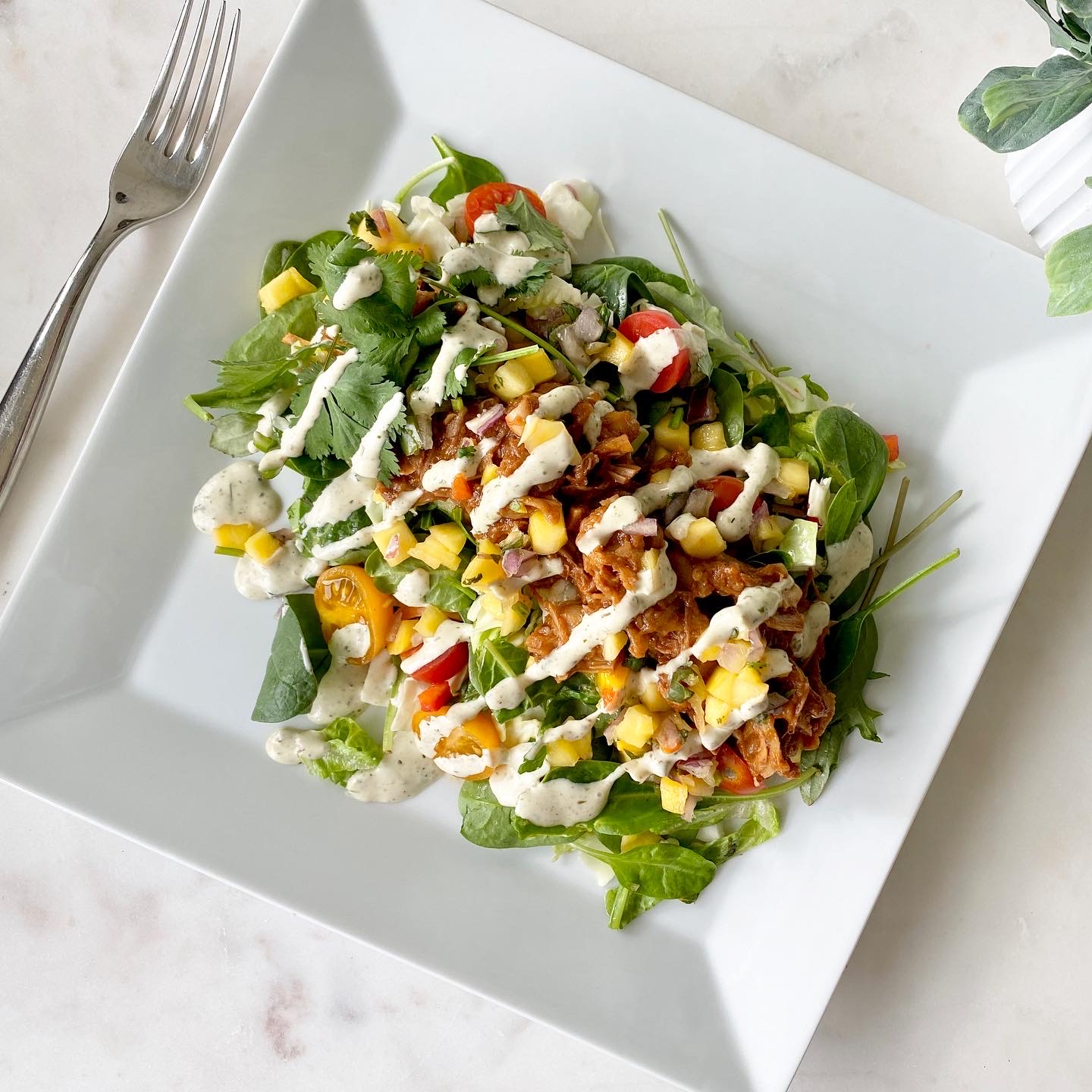 This salad is full of fiber, vitamins, and minerals that make your body work and feel better! It feels like summertime in a salad. The mango salsa is a perfect compliment with the BBQ jackfruit.
I don't have the time or desire to make elaborate meals. I like things that are simple and quick. This was one that I'll repeat!