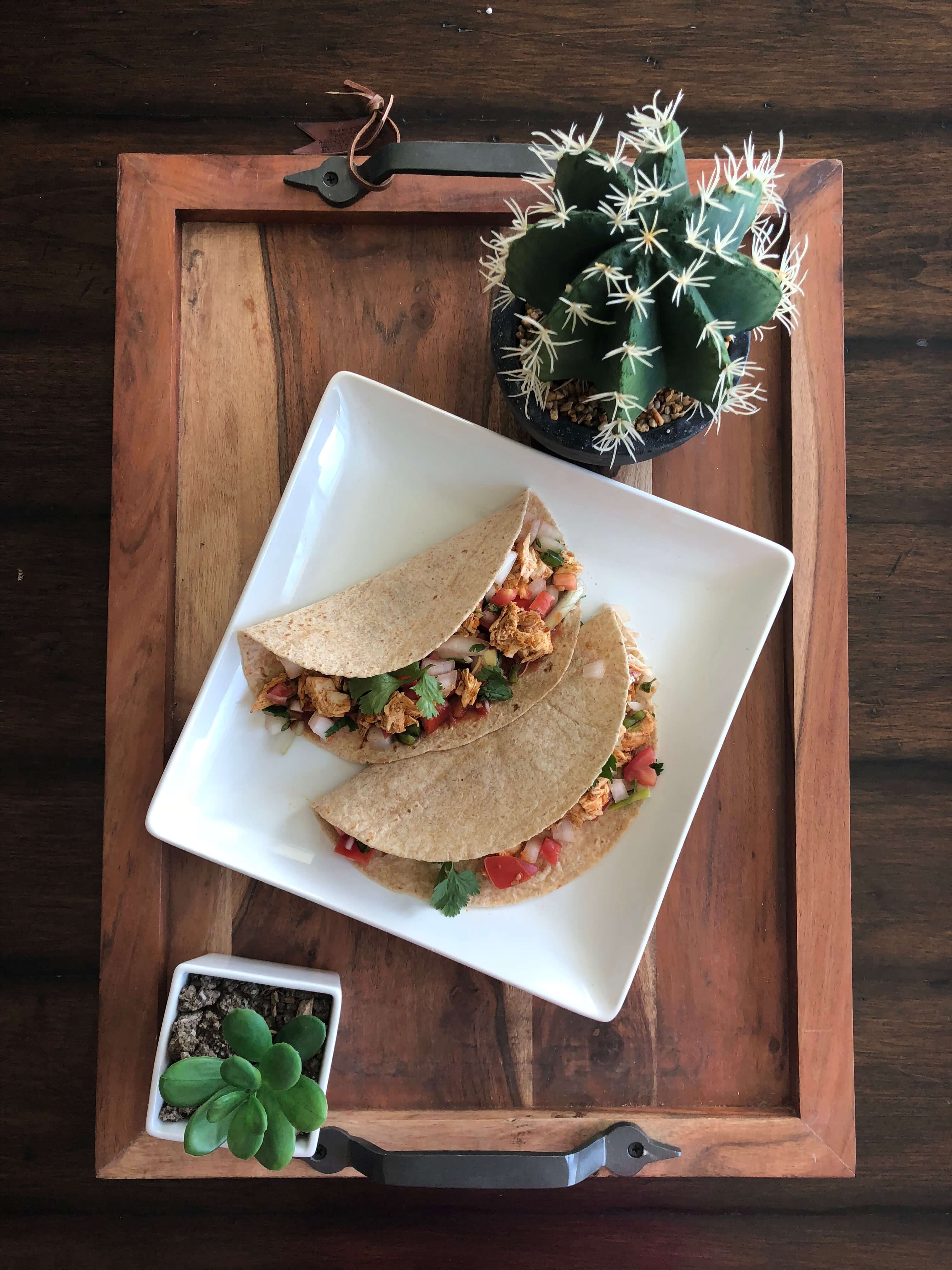 Grilled Chicken Tacos
Who says that you have to celebrate Taco Tuesday on a Tuesday? Tacos are simple to make, easy to assemble, and full of flavor! I love tacos in so many forms: fish tacos, ground turkey tacos, chicken tacos, black bean and sweet potato tacos… they are just so good!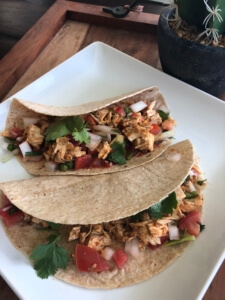 Let's keep the simple things simple:
Cook 4 large chicken breasts by cooking directly on an outdoor grill.
Alternatively, heat a large skillet on medium-high heat. Brown the chicken in 2 TBS of olive oil, cooking evenly on both sides. As soon as the chicken is finished cooking shred it using a mixer (like a Kitchen Aid) or you can do it manually. Add 6 TBS of taco seasoning (recipe below if you prefer to make it yourself!)
Save yourself time! While the chicken is cooking, work on the pico de gallo!
1 Cup cherry tomatoes
1/2 Medium sized red onion (diced)
1/4 Cup fresh cilantro (chop)
1 Lime
Dice the onion, slice the tomatoes in quarters, and roughly chop the cilantro. Add the juice of the entire lime (or 2 if you like).
To assemble the tacos:
Place the seasoned chicken in a whole wheat tortilla
Add pico de gallo
Add avocado
To add flavor and moisture, add a fresh squeeze of lime
Enjoy!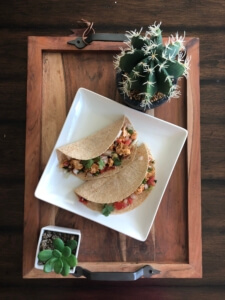 If you like to make the taco seasoning yourself, try this combination!
Taco Seasoning
1 teaspoon chili powder
2 teaspoons ground cumin
1/2 teaspoon smoked paprika
1/2 teaspoon chile powder
1/2 teaspoon garlic powder
1 tsp. dried oregano.
1/2 teaspoon onion powder
1 tsp. sea salt.