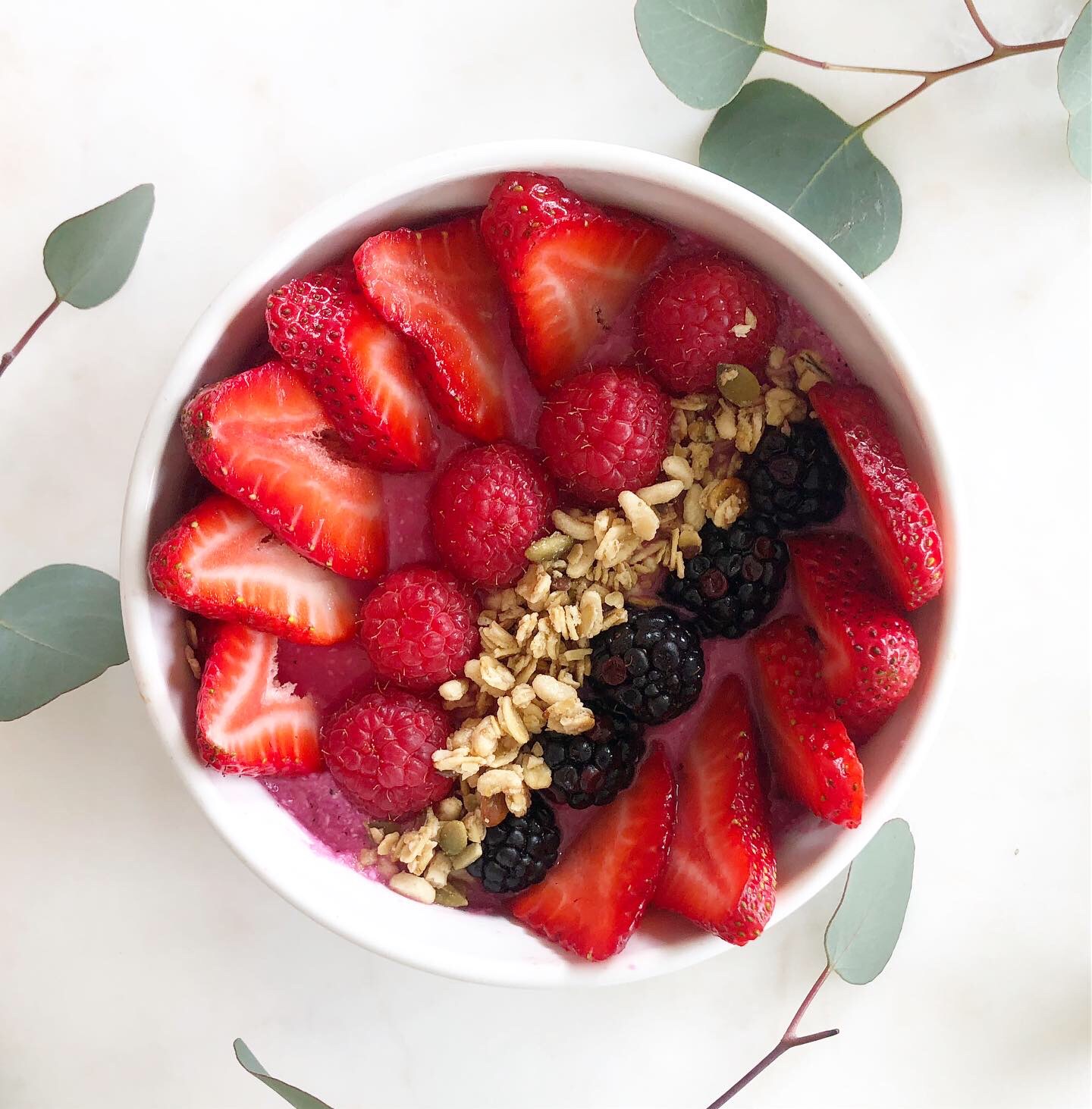 Healthy Acai Bowl
Have you jumped on the Acaí Bowl train? I'm lactose intolerant and a lot of creamy, thick, smoothie bowls are made with some form of dairy. An Acaí Bowl is a dream food for me!

You can make it a million different ways, but I like a simple frozen blended base (Costco actually sells my favorite base with dragon fruit and acaí that you just quickly blend) and then you can top it with whatever you feel like! If you want to make it from scratch I recommend the following steps that I've modified from Jessica Randhawa: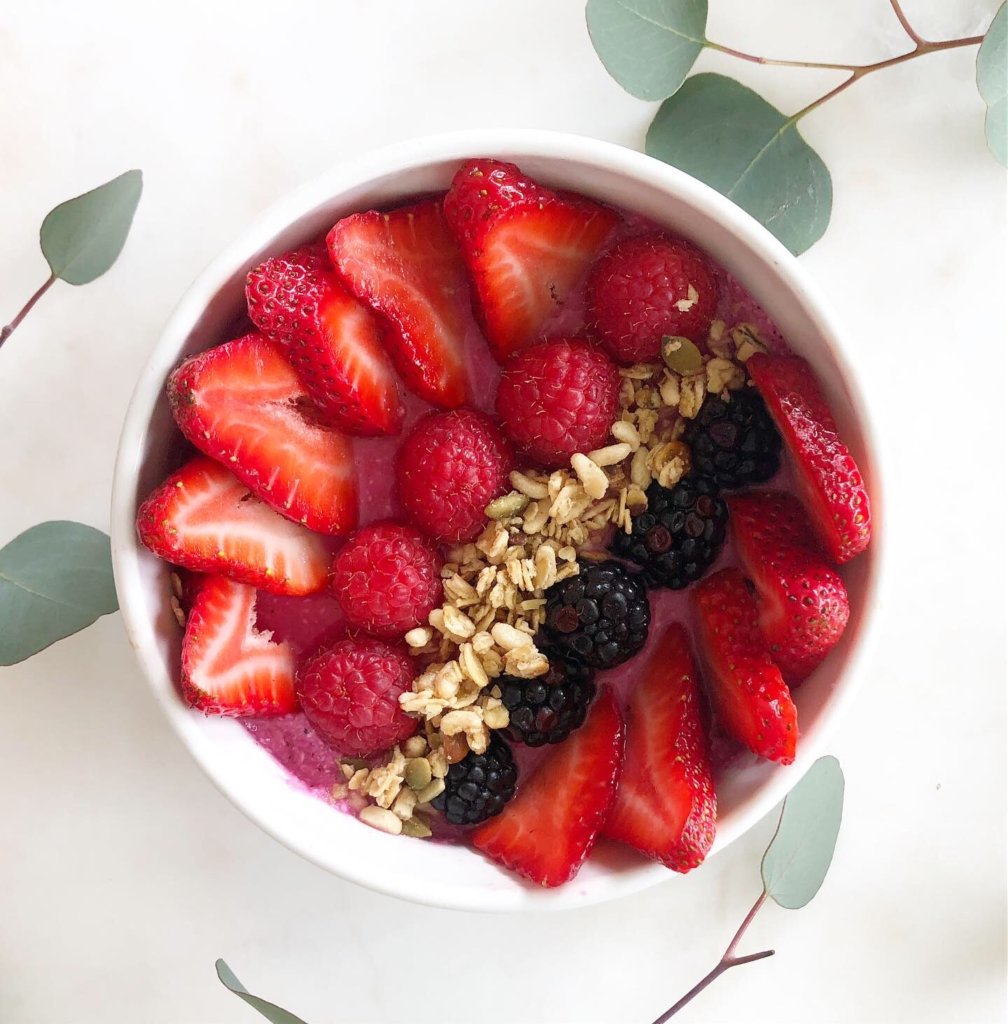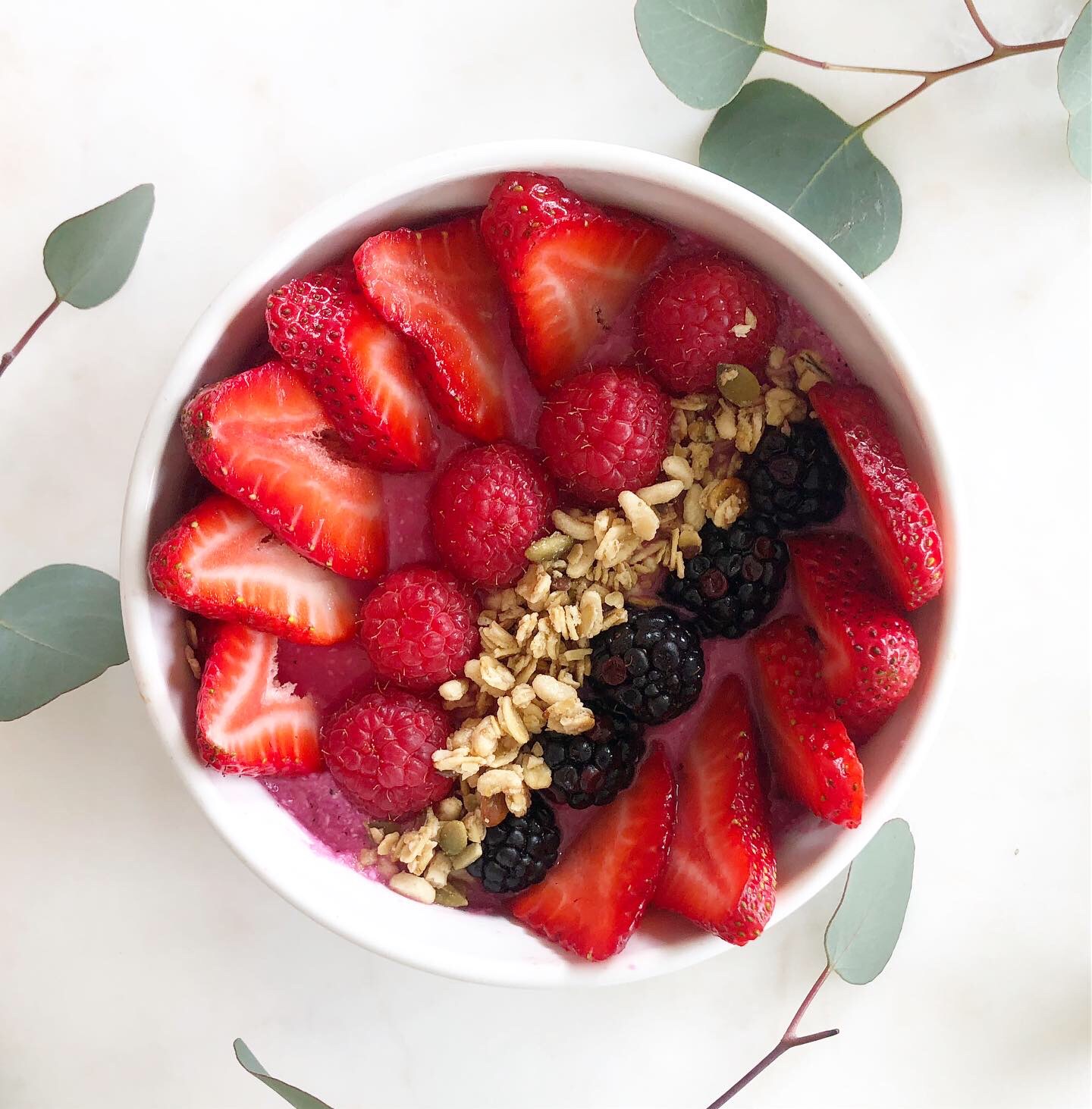 Ingredients
1 banana – sliced and frozen
1 cup mixed berries – frozen
1.5 cup milk or juice – use your favorite milk (almond, soy, dairy milk) or juice
200 grams (2 packets) frozen acai puree – broken into pieces
Assorted toppings – nuts, seeds, fresh fruit, granola, coconut, etc.
Blend. Once fruit is frozen, transfer into blender. Combine the milk/juice and continue to blend on low until smooth, only adding additional liquid when needed.

Assemble. Divide the smoothie into two bowls and top with all your favorite toppings. Popular additions include sliced banana, nuts, seeds, granola, and berries.

Because it is frozen, it doesn't hold well for long. For best results, enjoy it immediately.
I love mixed berries and a little bit of granola for a crunch! You can assemble it super quick, and I think the presentation always looks great! You can use your impressive decorative skills, or if you are in a rush, the dump and mix option works well too.
This is packed with fiber, antioxidants, and because it is cold and sweet, it is like having dessert any time of day without being super heavy or caloric.